We are Onexte

Onexte means Onboard Exceptional Teams
Onexte name is derived from On (=Onboard), Ex (=Exceptional) and Te (=Teams)
We Onboard with your team as your strategic partner. Onexte is an award-winning provider of flexible solutions and services for your complex business needs. With customers ranging from start-ups to large enterprises, we are niche yet nimble. We utilize innovative technologies to increase your competitive advantage, while supporting your goals and acknowledging your culture. We build long-term relationship with you.
Our Exceptional solutions include Integrated Comprehensive Security (ICS360™), Premier Cloud Solutions (PCS360™) and Master Data Management (MDM360™) among others. We differentiate with our exceptional technical expertise, communication skills, troubleshooting ability, shared perspective, leadership and vision. We provide vendor agnostic solution recommendations since we partner with multiple industry leading companies.
We are an extension of your Teams as we provide industry leading services. We are your advocate, strategist and long term planner. Our services range from implementation, upgrade, migration and support to managed services backed by our technology partners. We deliver successful projects on time and under budget. Our strength is our people since our team is analytical, collaborative and persistent.
Our Mission, Vision and Values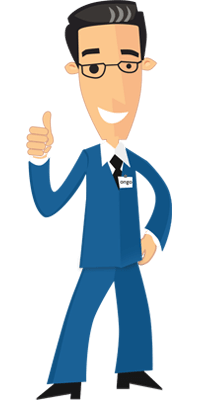 Our Mission

To create a Knowledge Based global organization offering best practices and
innovative ideas

Our Vision

To Provide diverse technology solutions and services that exceeds client
expectations

Our Core Values

People, Passion, Place, Excellence and Trust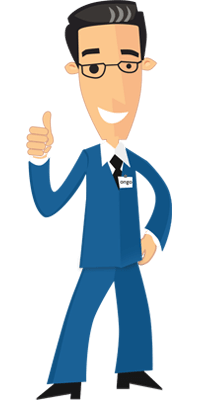 Meet Ongo – Our Reputation Manager (Ongo in Tongan means Spirited)
I have had the pleasure of utilizing Onexte's capable and knowledgeable consultants in several projects in my sphere of responsibility. These are very large scale and involved enterprise level projects. It would have been very difficult to power these large teams without the competence, dedication, and diligence the Onexte team displayed during the engagement. I am very grateful to Onexte's services and plan to continue to integrate its resources in my team"
In order to create awareness about the importance of Emergency Preparedness, we wanted to have a project completed in a very aggressive timeline. We have been very happy with the work that Onexte has done for our organization. The service, thoroughness and follow through have been outstanding. We hope to work with them on future projects.
Onexte distinguishes itself through its professionalism, efficiency and quality of service. Onexte technical team is engaged in a project to modernize our proprietary legacy system. They have demonstrated outstanding consulting services and a commitment to excellence since the inception of our IT partnership.
Onexte Consulting are experts on IT security solutions. I have used Onexte for several security related projects with excellent results. I would not hire anyone else, I recommend their services.
When it comes to IT security, we rely on our vendors, especially Onexte Consulting, to ensure we're aligning with regulations and implementing security measures. We're a lean organization from a security perspective, and our relationship with Onexte has enabled an open dialogue while utilizing their high-quality products and services.
We explored many options for our security systems upgrade, and we wanted to implement the most current and emergent security technology. Onexte Consulting was the only company who asked about our needs as a business and tried to understand them. We initially chose Onexte because of superior product knowledge and technical resources, and have remained a loyal, satisfied customer as a result of quality products.
Onexte has provided us with top notch talent at very competitive prices. Jay and Onexte team demonstrated amazing capacity/flexibility in responding to our needs with minimum or no advance notice. Onexte is a truly a customer-centric organization and always gone the extra mile to delight us
Onexte has proved to be a great business partner, providing high quality consulting services at good price points and outstanding customer service
Onexte Consulting is an excellent provider of computer/IT consulting services. They have provided me with computer services for several years. They are knowledgeable, efficient, and great to work with. I recommend Onexte Consulting without reservation.
The Onexte Consulting group was talented, creative, knowledgeable/capable, responsive, and easy to work with. The outcome was a project successfully completed ahead of schedule. They continue to advise, assist, and add value as our needs evolve.
In the fast-paced and ever changing world of security, our organization trusts Onexte Consulting to protect our customer's evolving security needs. Their products and services help us to tackle complicated issues and projects head-on and provide peace of mind for our company.
Onexte's consulting staff worked with us during the initial implementation phase to evaluate the needs of the departments and provided recommendations on the various ways to configure, customize, and deploy our new EHR across the organization. The client-centered approach along with their professionalism and focused customer service definitely made the process and project an effortless endeavor. Their clinical, business and technical knowledge further made the experience of working with Onexte a rewarding one.
Pete is one of those recruiters who provides exceptional talent across our organization. Pete takes pains to develop strong relationships with his clients , he takes the time to listen and to understand He then goes after the top 10% of passive candidates and gets them to join us! I regard him as a trusted advisor to my business.
We've hired Onexte Consulting several times to assist in various projects and found them to be a great asset. They hit the ground running quickly, works well with the team and gets results
The Onexte team was the most efficient and easiest team to work with during our BigFix implementation project.  I would highly recommend them to anyone without any hesitation. I look forward to using them again.
Working with Onexte Consulting means an open dialogue and consistent communication. From the start, Onexte has delivered unparalleled service and continues to keep open lines of communication to fulfill the university's evolving security needs.

---
PASSION

Work with passion that is evident in our mind set and our actions.

Passion for your success – It's more than just a concept. It is a deep seated belief that is the heart and soul of our organization. It is the reason for our existence and the driving force behind our culture and values. It is the ideal that inspires our people to maintain the highest standards of service excellence while continuously innovating to push the boundaries of what can be done.
PEOPLE

People centric processes –employees, customers and partners

Onexte is an idea driven organization which strongly believes that a great idea can originate at any level within the company. We provide our employees with an open culture built on trust, learning, sharing of ideas and creative freedom that contributes to the growth of every individual. It also helps fosters the creation of winning ideas which not only provide innovative solutions to our clients and customers but also create thought leadership.
EXCELLENCE

Provide the best quality solutions and service in the industry

Excellence is more than what we provide, it's how we think and act. It's more than just fixing a problem; it is prompt responses, consistent communication, quality information, and a focus on providing a superior customer experience each and every time. Our Service Never Rests culture is what drives our commitment to our clients. We will persistently create better ways of doing the things we do. We will not rest on our accomplishments, but will rather build on them in our personal and professional journey to be the best we can be and set new standards in our industry. We will expect more of ourselves than our clients do. We will endeavor to exceed expectations in every project.
PLACE

Mould our actions to contribute to our society and community

We are rooted in our community. We strive to work in a spirit of solidarity – both formal and informal — with community-based organizations and leaders on the ground. We are always exploring ways to encourage and support our society. Some of the organizations we are currently supporting include:
Children's Advocacy Center of Collin County
Captain Hope's Kids
Ronald McDonald House
National Kidney Foundation- Kidney Walk
American Cancer Society
Adopt a Highway
TRUST

Develop an environment and dedicate to stand to our commitments.

It's not about us – it's about the customer. It is their success that provides our sense of accomplishment. We strive to live up to this ideal every day by showing an unrelenting passion for their success. We earn their trust and build long term relationships because at the end of the day, they know that no one else in the world will be as personally committed to their success as we are.

Institute of Electrical and Electronics Engineers (IEEE)
IEEE is the world's largest professional association dedicated to advancing technological innovation and excellence for the benefit of humanity. IEEE and its members inspire a global community through IEEE's highly cited publications, conferences, technology standards, and professional and educational activities.
---
Healthcare Information and Management Systems Society (HIMSS)
HIMSS positively transforms health and healthcare through the best use of information technology around the world. As a cause-based non-profit, HIMSS provides thought leadership, community building, professional development, public policy, and events.
---

Information Systems Security Association, Inc. (ISSA)
The primary goal of the Information Systems Security Association, Inc. (ISSA) is to promote management practices that will ensure the confidentiality, integrity and availability of organizational information resources. Information systems security is an increasingly critical aspect of information systems design and maintenance.
---

Association for Computing Machinery (ACM)
ACM brings together computing educators, researchers, and professionals to inspire dialogue, share resources, and address the field's challenges. As the world's largest computing society, ACM strengthens the profession's collective voice through strong leadership, promotion of the highest standards, and recognition of technical excellence.
---