MANAGED SECURITY SERVICES PROVIDER

Cybersecurity Solutions for 
Today's Business Environment

Founded in 2001 / Operating Worldwide

With offices in the United States and the UK, our team of network and cybersecurity engineers are able to provide 24/7 cybersecurity for businesses located all over the world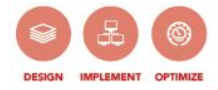 Design, architecture, consulting, assessments, implementation, migration and training. 
Cloud Security
SIEM Health Check

Network Architecture & Engineering


Firewall Migration & Policy Design


Remote Access VPN


Data Center Optimization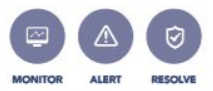 MANAGED SECURITY SERVICES
24X7X365 alerting, management, monitoring, maintenance and most importantly, prevention.
Managed SIEM
Vulnerability Scanning

Endpoint Detection & Response
Next Generation Firewall
Secure OT, SCADA & ICS
Operation Center Support
VirtualArmour can distribute costs for engineers, analysts, security appliances/applications and facilities across entire customer base.
VirtualArmour has already made the investment in a dedicated team of specialists that have the right tools and response protocols.
VirtualArmour can provide real-time cyber security response 24 hours a day, 7 days a week, 365 days a year because we already have the infrastructure and technology in place.

We Deliver on Providing:

Unparalleled Responsiveness | One to One Client Management Customized Incident Response Protocols
VirtualArmour is a global Managed Security Services Provider ( MSSP) that delivers custom security servies tailored to meet the needs of our clients. VirtualArmour manages the entire security lifecycle, from initial alerting, to the investigation phase to resolution.